The
OPH-5000i
is a reliable and durable proprietary data terminal with the wireless LAN connection and Bluetooth capabilities. It features an elegant design with a high speed, integrated 2D scanner that quickly and accurately scans barcodes.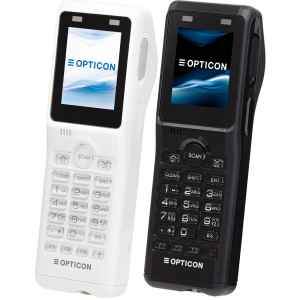 This manual describes how to develop a user application for the
OPH-5000i
using the free
OPH-5000i SDK
.
This manual contains:
Describes how to develop the user application.
Describes libraries that can be used for user application development.
Describes the utilities that can be used for user application development.
Update information for OPH-5000i system software, libraries and unitities.
See also
Explains how to operate the System menu built into the OPH-5000i.
Please see this page for the product information of OPH-5000i.
Note
Contents of this manual are subject to change without notice due to changes in product specifications.
We have created this manual to the best of our ability, but even if there is an error or omission, we will not be liable for any direct or indirect damage or disadvantage of the customer.
Trademarks
Microsoft, Windows, Windows 7, Windows 8, Windows 8.1 and Windows 10 are trademarks of the Microsoft group of companies.
Bluetooth is a registered trademark owned by Bluetooth SIG, Inc., U.S.A. and is used by OPTICON under license.
iPhone, iPad and iPod are trademarks of Apple Inc., registered in the US and other countries.
Other product or barand names may be trademarks or registered trademarks of other companies and are the property of their respective owners.
Last updated: 2022/04/08
---